Heavenly Hair Black Rice Shampoo & Conditioner

Nature's best ingredients for the best version of your natural hair!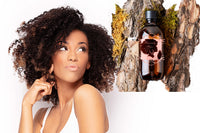 Healthy hair starts here...
The key to healthy, long, beautiful hair is giving your hair the nourishment it needs. Heavenly Hair All Natural Growth Oil is everything you have been searching for!
Why We Do what we do
Quality Herbs
The Quality of these organic Herbs & Oils help to stimulate & revitalize dull hair . Our Product helps control hair loss, prevents thinning, reduces frizz, promotes hair growth, protects hair from drying out, strengthens roots helps prevent breakage , promotes thickness, and helps prevent dandruff.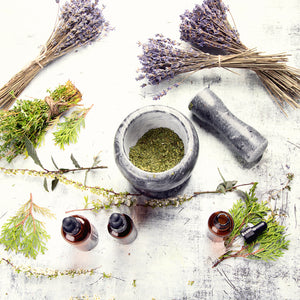 Our Facility
Heavenly Hair Growth Oil is a Home Made all Natural Growth Oil. This oil is made with several essential Oils & Herb. All of the oils are cold pressed and some directly imported from Haiti & Africa. The herbs and oils are combined and steeped for several weeks which guarantees the maximum potency . While some products state their oil contains herbs, you don't actually see them in their products, Heavenly Hair Growth Oil is hand poured and you will see the herbs in every bottle.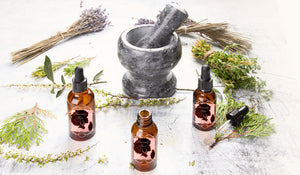 Premium Oils

Heavenly Hair natural Growth Oil contains:
Argon oil, Peppermint oil, Lavender oil, Hisbicus, Black seed oil, Jamaican black castor oil, Hatian castor oil, Hemp seed oil, extra virgin oil, biotin oil, olive oil, African Healing oil, Avocado oil, Rosemary mint oil, just to name a few, all oils have been cold pressed. Our oil also contains several hair stimulating herbs: Peppermint Leaf, Cat nip leaf, Alma, Lavender flowers, Rosemary Leaf, Burdock Roots, and Chebe Powder.
Suggestion: In conjunction with using the oil it can also be mixed with a few drops with your favorite leave in conditioner. We also recommend before using the oil wet your hair with warm water, preferably spring water with a spray bottle, then apply a few drops of oil all over your scalp use a little extra on problem areas and massage into your scalp.
We also suggest the rice water method, for best results please use organic rice. Please keep in mind this oil is very concentrated a little goes a long way! We have the Holy Grail of hair growth ingredients!
I went from dry, brittle, coarse hair; to I didn't know my hair could feel this good with in first use.

Danielle
My wife is always trying to find better ways to hydrate my dreads. Heavenly Hair All Natural Growth Oil definitely been the best thus far!

Greg
My kinks and coils have never looked so good!

Sarah
We Would Love To hear from you
Contact Us
Contact Us
Creator: Valerie McCray  
Email: Info@heavenlyhairproducts.com
Want to carry our product in your salon or store?
Email: Sales@heavenlyhairproducts.com
Phone: (475) 988-5511
Hours: Monday- Friday
8:00am- 5:00pm EST